Must-Try Excursions in Croatia
Croatia has so many beautiful cities and even crazier forests, lakes, caves, lagoons and Mediterranean landscapes. Tourism is the biggest industry in Croatia and there are a plethora of options when it comes to booking tours and going on all the adventures that the country has to offer.
I've always been an advocate of going at travel the local way but nevertheless, I'm never too highbrow for a tour guided trip. However, once upon a time the excursions in Croatia used to be about half the price and included a lot more for your money. As tourism continues to grow, tour prices are rising and the amount they're able to do with the large groups has lowered. While some trips are better with tours not all of them are necessary. If you want a balanced trip with a little of everything, follow along and take away some ideas for your fabulous getaway to Croatia.
Plitvice Lakes | go it alone
Plitvice lakes has numerous waterfalls with 32 km of hiking trails through the beautiful national park. You can take safari tours that take you deep into the forest to learn about wildlife or even do zip-lining. It's a great trip with plenty of activities for the entire family. My favorite is the classic hike through the park to view all of the stunning waterfalls. Instead of purchasing the tour through the many companies, which will cost you 550 HRK (about $88) you can take a bus to Plitvice and just pay for the entrance fee. From Split (where I recommend anyone to stay) it would cost about 300 HRK at the most roundtrip in peak season plus the 150 HRK park entrance fee. Without a tour you're able to experience the park at your leisure without so much stopping and waiting for other members of your group or feel waited on if you need to take more time traversing the lakes. The park is easy to navigate and really enjoyable to explore.
ADDITIONAL INFO
Park is twice as expensive in the summer, so a spring trip would be cheaper and could be equally as nice if you don't catch rain
Would not advise bringing strollers as the trail has wooden planks with dips and stairs
Alcohol is permitted so feel free to bring along something to drink in addition to water
The food isn't overly priced but also isn't the greatest so if needed it's doable but bringing a picnic lunch is recommended
You cannot swim in the park so don't pack a swimsuit. In fact you'll be fined a ridiculous amount of money if you try to swim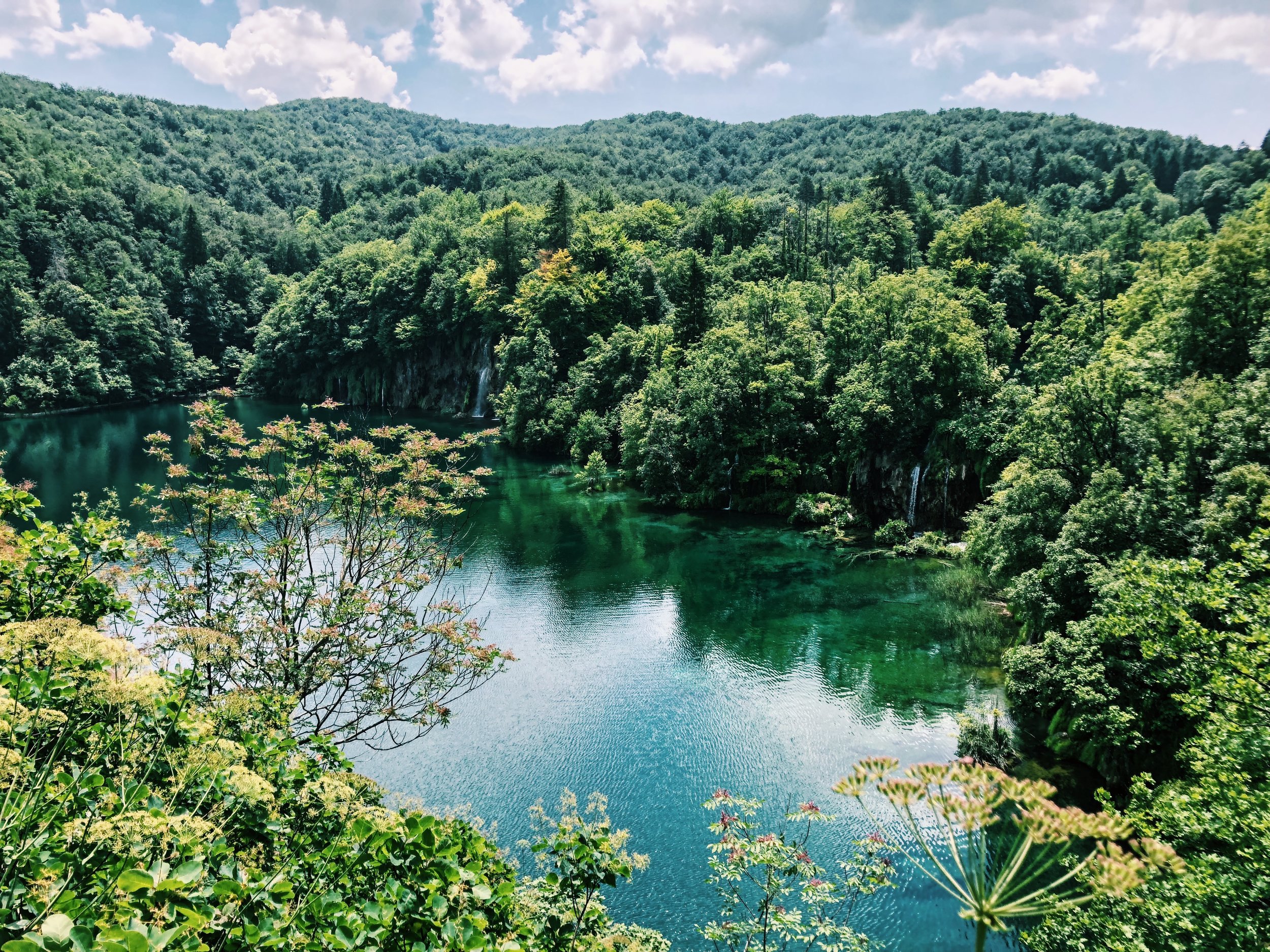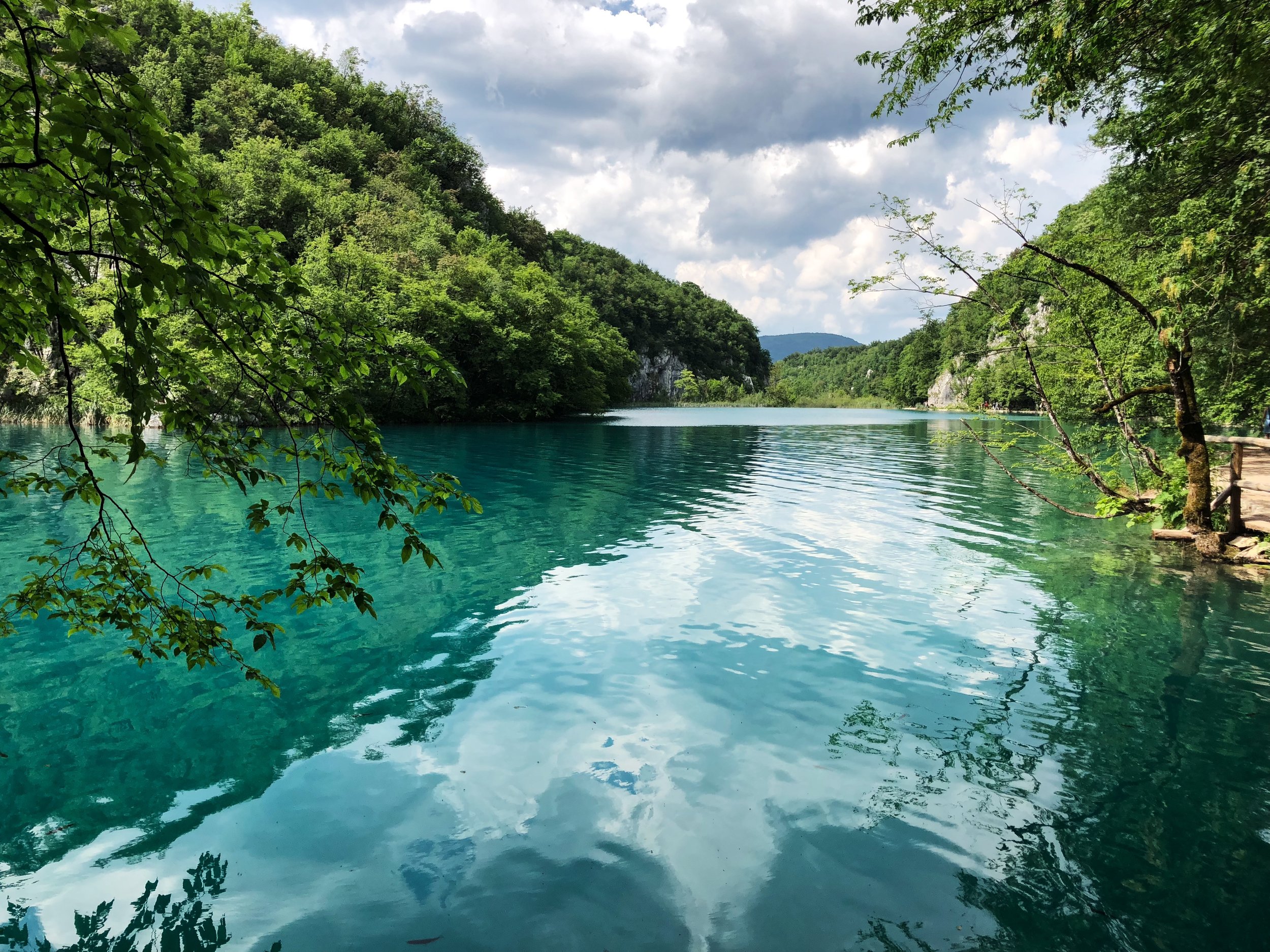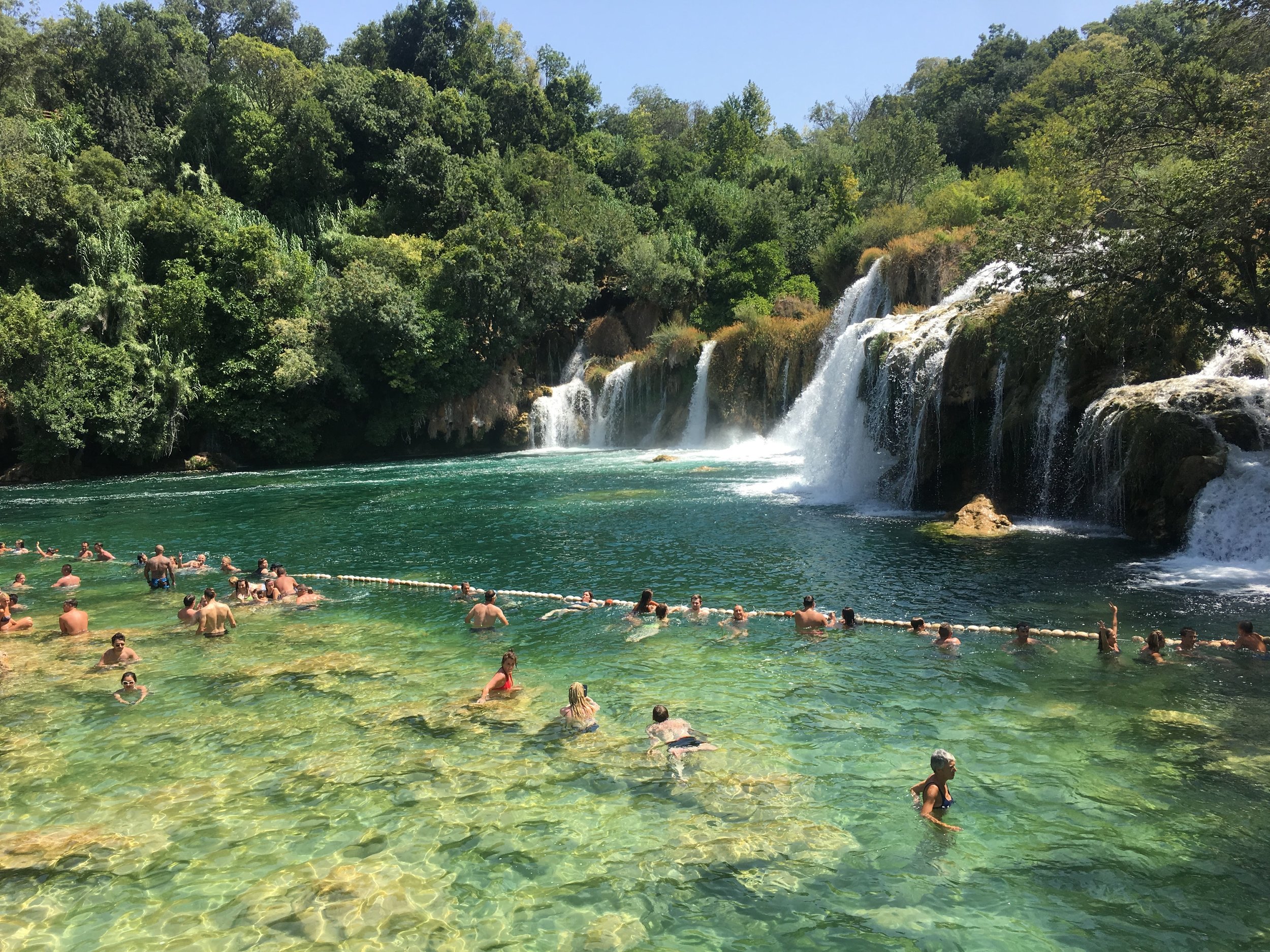 Krka Waterfalls | guided or go it alone
Price-wise you're going to pay the same for a tour or solo trip. It's about $25 for a round-trip bus ride from Split to Krka and the entrance fee is about $18. Most tours are about $25-$35 and do not include the entrance fee. Krka is a super easy park to navigate, much smaller than Plitvice and the best part? You get to swim in it. I recommend you travel light and go in a group, as there isn't a very good shore to leave your stuff while you swim. There's a lot of dirt and trees and finding a spot close to the water can be difficult in the busy season.
Island Tour | guided
Usually called "blue cave tour" or "five island tour" there are plenty of off shore tours that are awesome! They last all day long and cost around 100 euros but they're worth it. You see some amazing caves, get to swim in the clearest and bluest water and see a few different islands off the coast. I recommend going around town and finding the booth that has the best price and the best spots because many of the island tours will go to different locations. Ask around for information at all of the booths and shops and then make your decision the next day or that night. Most tour guide businesses stay open all day and into the night. As far as which spots you should try and see on your five island tour, the Blue lagoon is a must, the city of Hvar is nice to see and the island Palmizana is really beautiful– expensive –but beautiful.
Tour recommendations online:
ZenTravel has a blue cave / five island tour
Splitlicious is a great company and if you book a tour with them you can get a discount for tours to Krka or Plitvice.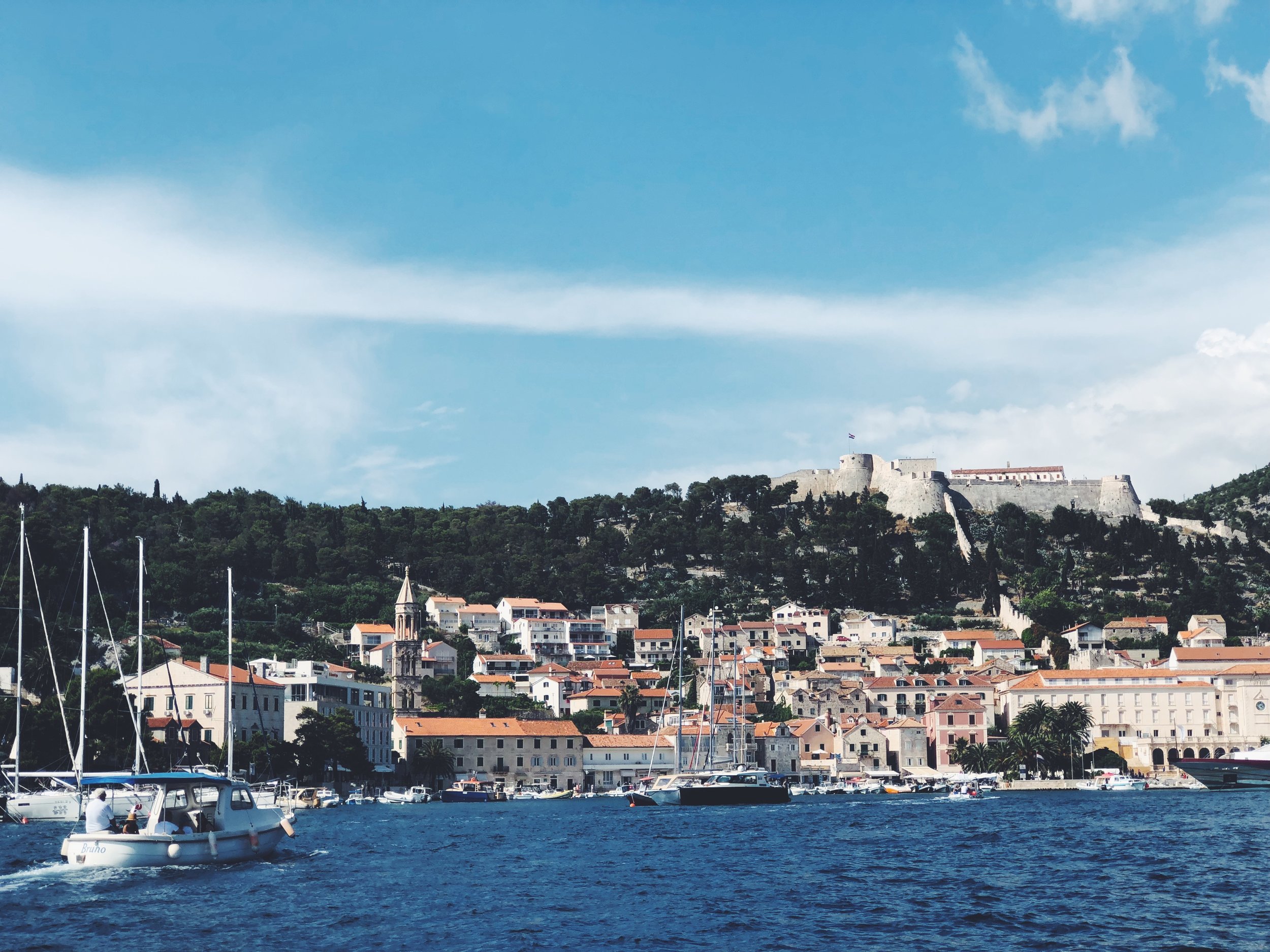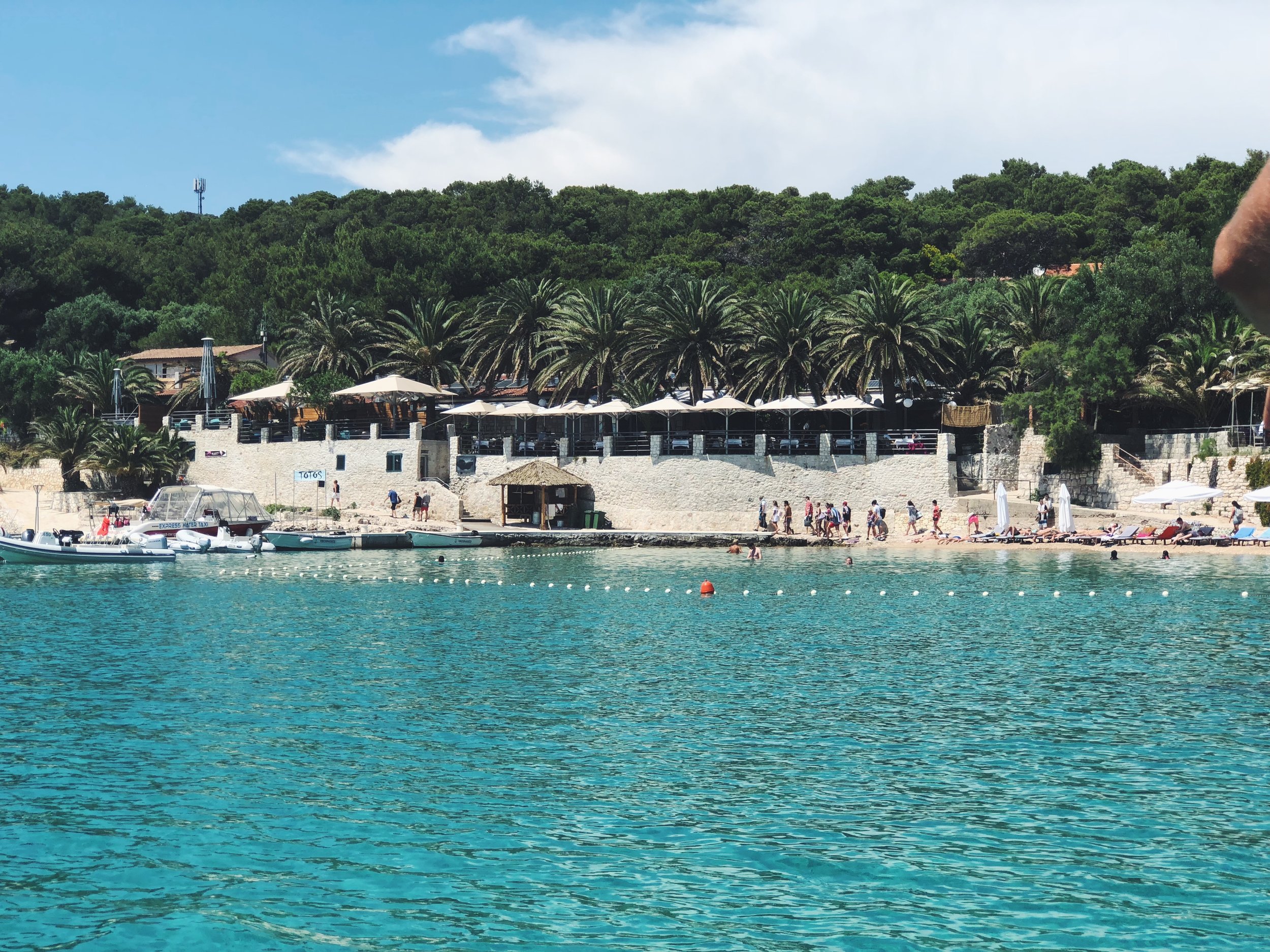 Trogir | go it alone
The city of Trogir used to be a huge boating town but now the industry has changed to tourism. The city is gorgeous and really wonderful at night. Take a ferry from Split using the Bura line for about 3 euros. There are bell tours to climb and great seafood to indulge in. If you want to stay longer than the ferry allows, just take a bus back (last one is around 11 p.m.).
Feel free to comment if you have any questions or contact me for more information.